Mystery Audit
Nothing mysterious – all about improving consumer brand experiences
Benefits of a Mystery Audit
Helps check conformance to internal/industry standards

Identify high & low performing units/employees
Identify improvement areas in product/service delivery
Benchmark against competition product/service delivery
Set a Baseline for future monitoring

Enables measurement of employee training effectiveness & needs
Assists in recognition of good employees/units
Helps establish consistency in performance across units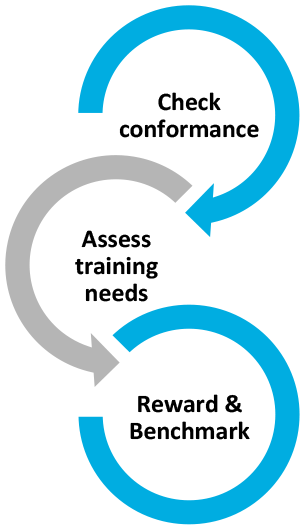 ADVANTAGES TO YOUR ORGANIZATION:
Differentiate
Products can be copied by Competitors.
Service quality is what differentiates a Brand from another.
Churn
A Negative word spreads faster than a Positive one. An unhappy customer tells 10 others about a bad experience.
Majority of customers switch their loyalties due to poor service, not bad product.
Delight
Service areas are the stepping stones to customer loyalty & brand recommendation.
Ensuring a consistent delivery on the brand promise is what leads to customer delight & retention.
The mystery audit program…
Our trained & experienced auditor will pose as a customer and anonymously evaluate all parameters, like customer service, knowledge, processes/operations, service delivery, infrastructure, employee integrity and product quality.
- Measure the compliance to pre-defined standards/SOPs for you and your key competitor, for industry benchmarking.
- Provide an independent & unbiased audit of processes & staff at the ground level, giving constructive actionable input to your improvement plans.